Local Looks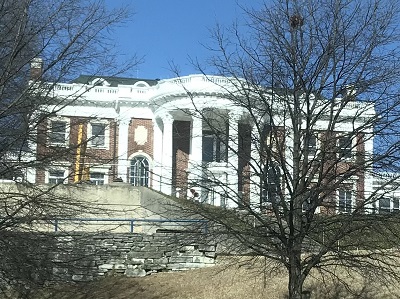 McKamey Animal Center is working with NBC-Universal to "Clear The Shelters". All month long, you can name your own adoption fee. And Hills Pet Nutrition will give your new pet an Adoption Kit, to give them healthy pet food choices. McKamey is open Tuesdays through Saturdays from 10 until 4. Check McKameyAnimalCenter.org for all the details.
All National Parks in America will offer free admission to everyone, this Thursday August 4th, which is the anniversary of the Great American Outdoors Act. So visit a National Park this week!
At Nightfall this Friday night, "Mon-Rovia" will open at 7pm with a free show. Then at 8, the headliner is "Jocelyn and the Sweet Compression". It's free music in Miller Park, Friday night, sponsored by "Chattanooga Presents".
The Hunter Museum has become a "Blue Star Museum", meaning it gives free admission to currently-serving military personnel, and their families. This offer is good through Labor Day. No matter which branch of the Armed Forces you are serving in, you and 5 family members get free admission to the Hunter Museum this Summer.
The headliner at Siskin Star Night will be Grammy-nominated artist Jimmie Allen. Get tickets now for the August 20th gala, at Siskin.org/StarNight. It's a big fundraiser each year for the special kids at Siskin.
Kristin Burrus of STEM School Of Chattanooga is one of nine finalists for the Tennessee Teacher Of The Year Award!