Local Looks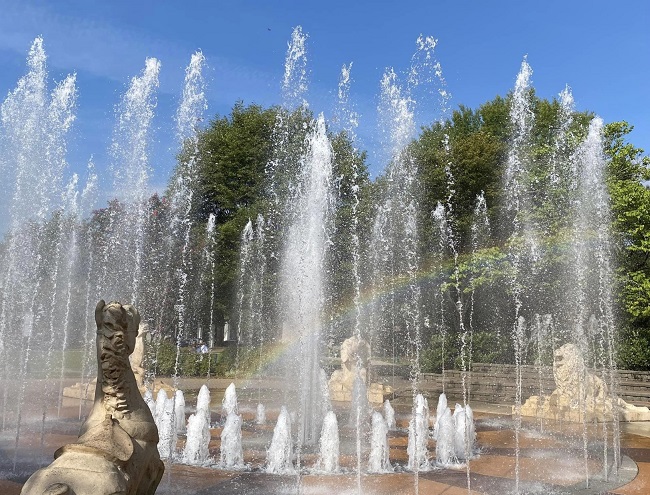 The East Ridge Fire Department is recruiting Volunteer Fire Fighters. Pick up an application at East Ridge City Hall on Tombras Avenue, weekdays 8am-4:30pm
There is a big back-to-school celebration this Saturday August 20th, starting at 5pm, at Veterans Park in Soddy Daisy. Your evening will include games, crafts, a scavenger hunt, and a free movie – "Jumanji" – starting when the sun goes down. Bring your blankets and chairs, Saturday night, to Veterans Park in Soddy Daisy.
"Siskin Star Night", set for this Saturday night the 20th, is SOLD OUT! The annual fund-raiser benefits the children at Siskin, and your support is very much appreciated. The money raised will help improve the lives of children with diverse abilities. "Siskin Star Night" is SOLD OUT!
A FREE bicycle tour of The Battlefield is this Saturday August 20th beginning at 9:30am. You'll learn some of the history of the Chickamauga Battlefield, plus you'll make new friends. Bring your own bike, or register to borrow one at OutdoorChattanooga.com, click "Programs". And don't forget to wear your helmet! It's a bike tour Saturday morning, leaving from the Visitors Center in the Battlefield.
The Chattanooga Red Wolves soccer team will host South Georgia, this Saturday night the 20th at C.H.I. Memorial Stadium. The match starts at 7:30, and tickets are available at the gate, starting at $15 each.
Nightfall continues this Friday night August 19th in Miller Plaza. At 7pm the opener will be "The Tennessee Ruminators", and at 8pm the headliner is "Magnolia Boulevard". Free shows, Friday night in downtown Chattanooga. Courtesy of "Chattanooga Presents".