Local Looks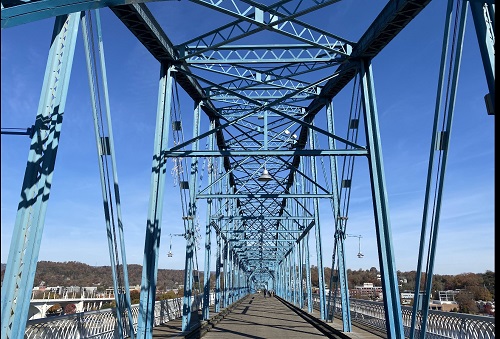 The National Suicide Prevention Hotline has been set up, to connect those in need with a mental health professional .. They can get you the help you need…. Simply dial 9 8 8
A drive-thru Flu Shot Clinic is this Tuesday, Sept. 20th, in Whitfield County. It will be at the Whitfield County Health Department, at 800 Professional Boulevard in Dalton. The hours are from 9am til 2pm on Tuesday, and you can stay in your car and receive your flu shot. Most insurance is accepted. For info, call (706) 279-9600.
Applications are now being accepted for the next "4 Bridges Arts Festival", which is set for April 21st. The festival showcases hundreds of national and local artists, who show and sell their works. For details and an application, visit AVarts.org That's A V arts.org
The "3 Sisters Bluegrass Music Festival" is set for September 30th and October 1st at Ross' Landing.. The weekend will feature some of the biggest names in Bluegrass music, and the shows are absolutely FREE. September 30th and October 1st at Ross' Landing.
Prater's Mill is October 8th and 9th, and Ketner's Mill is October 15th and 16th.
Charleston, Tennessee is planning a big event on Saturday, September 24th from 8am until 3pm. It will be a big car show, with hot rods and motorcycles and tractors and classic cars. Live music, too, plus food trucks and more… September 24th at Charleston City Park in Charleston, Tennessee.
The local IMAX Theatre will be showing the original "Avatar" movie, beginning September 23rd. These showings hope to draw attention to the release of the NEW Avatar movie, which will be out at Christmastime. This special IMAX re-release event will feature a re-master of the original Avatar to 4K. For tickets, visit TNaqua.org