Local Looks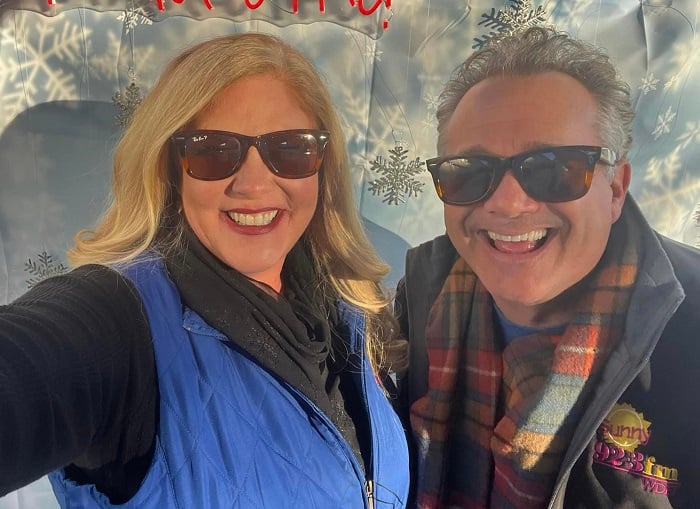 Congratulations to the Naughty Cat Cafe in St. Elmo; they have just found a home for their 1000th kitty cat. The Naughty Cat Cafe works with the Humane Society, helping to adopt younger AND older kitties, and it's also a great place to spend an hour. You sit in one of their many Cat Rooms, and you can pet up to 30 cats as you sip coffee! Visit NaughtyCatCafe.com to find out more.
Ice On The Landing is NOW OPEN. It's outdoor ice skating at the Chattanooga Choo-Choo, and you can rent ice skates, or bring your own. They are closed on Mondays for private parties and birthday parties, but are open the other 6 days of the week, through January 29th. Visit their website, for hours and prices: IceOnTheLanding.com
V.F.W. #4848 on Amnicola will provide Thanksgiving dinner for ALL first responders, police, fire, EMS, and 9-1-1 operators. The VFW will honor those heroes on Thanksgiving day with a FREE meal between 12noon and 6pm. That's a free Thanksgiving meal, Thursday, for first responders, at VFW 4848 on Amnicola.
"Reindeer On The Riverfront" is THIS Friday, Nov. 25th from 4pm until 9pm. It will be at Ross' Landing, with LIVE reindeer at 4:00 Friday; Santa will get there at 4:30 for pictures; …face painting and vendors and food trucks will be there much of the afternoon. The LIGHTED BOAT PARADE will start at 7:00, from the Oljotti Bridge to the Walnut Street Bridge, and back again. PLUS, fireworks start at 8pm… It's a FREE family event, this Friday the 25th, at Ross' Landing. "Reindeer on the Riverfront"
E.P.B. will unveil its holiday windows, this Wednesday Nov. 23rd at 5pm.. This annual tradition dates back to World War 2 !! See the unveiling this Wednesday afternoon at 10 West MLK Boulevard.