Local Looks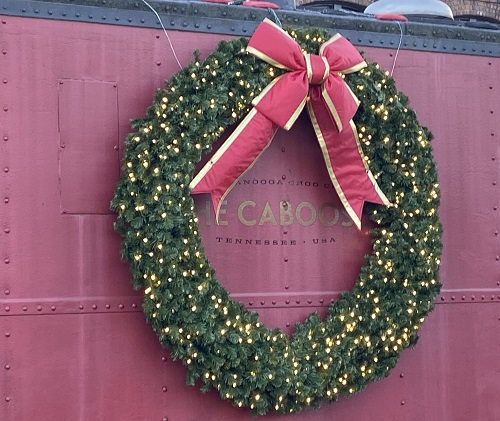 The McKamey Animal Center would like to say thank you… Last Tuesday, on "Giving Tuesday", you donated $25,000 to McKamey. And they send a HUGE thank you to you!
The 40th Riverbend Festival is set for June 2nd, 3rd, and 4th at Ross' Landing, and wristbands have just gone on sale. Visit their website for details, RiverbendFestival.com
The Mary Ellen Locher Scholarship Fund is taking applications for the next school year. Local anchorwoman Mary Ellen Locher died of breast cancer in 2005, and in her honor, the Fund awards college scholarships to children of breast cancer patients. To find out more, visit Memorial.org and click "Foundation". The Fund is through C.H.I. Memorial Hospital.
Don't miss "Christmas At The Courthouse" through December 15th. Hamilton County School students will perform from 11am until 12noon each weekday, at the Courthouse on Georgia Avenue. The schedule includes: Tuesday the 6th it's the Central High School Choir, and the Central High School Band; Wednesday the 7th it's the C.S.L.A. Band and the C.S.L.A Orchestra.
Free Christmas movies will be shown every weekend at the Gem Theatre in Calhoun, Georgia. The movie "Elf" will be shown Saturday the 10th at 1:00 and again at 7pm. Donations are appreciated, but the movies ARE free.
Get your pet's picture taken with Santa Claus, every Monday from 4 til 7pm at Northgate Mall.
The Children's Hospital at Erlanger is collecting tiny trees, and miniature trees, this week, to put into the rooms of kids who are in the hospital over Christmas. Please decorate these little trees and drop them off this Thursday or Friday, December 8th or 9th, AT Children's Hospital at Erlanger, across from Erlanger on East 3rd Street.