Local Looks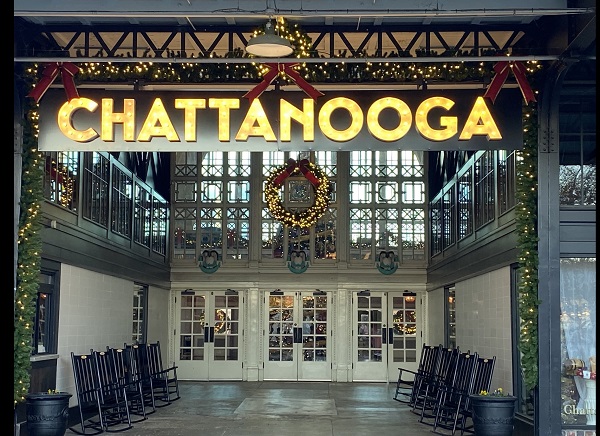 Keep an eye on your pets over the holiday season. They like to eat shiny things, such as tree ornaments, and they like to play with ribbons as well. These types of things are not toys, and could cause serious tummy problems for your pets, if they do swallow them!
Trip Advisor says that Chattanooga is now one of the top-trending winter destinations for travelers! They base their ratings on indoor-and-outdoor attractions; weather; activities; pricing; and events.
The Post Office says this Monday the 19th is the shipping deadline for Priority Mail; and December 23rd is the shipping deadline for Priority Mail Express.
Santa is at Bass Pro Shop through Christmas Eve and kids can get a free 4×6 picture with Santa.
Food City is selling wrapped Pet Food Boxes that they will donate to local animal organizations. Purchase a Pet Food Box by December 31st and every single one of those cans of dog and cat food will help feed a hungry animal at shelters in town, in the new year.
"Apple T.V. Plus" now has the broadcast rights to "A Charlie Brown Christmas", but will allow non-subscribers to view that TV classic, at no charge, December 22nd through 25th.
If you are experiencing a mental health crisis over the holidays, or ANY time, text or dial 9 8 8. That's 9 8 8 ,,, That is the National Suicide Prevention Lifeline, and professionals can get help to you quickly. That number again is 9 8 8.