Local Looks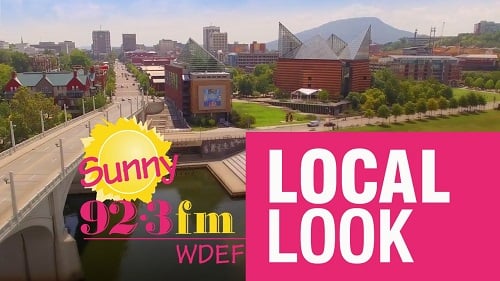 Chattanooga is on the list! The Scenic City is in the Top 50, of the Forbes Magazine "Best Places To Travel To In 2023". The article highlights Chattanooga's "natural beauty", as well as our River Walk, Incline, the art scene, restaurants, and other top attractions around town. Of those Top 50 destinations, 39 are international cities.
    TVFCU will hold a Job Fair, Wednesday the 8th from 9am until 1pm. The Job Fair will be held at the B.X. in Brainerd, and you don't need an appointment. Just bring copies of your resume', and be prepared for one-on-one interviews with TVFCU recruiters. Many positions need to be filled. That's Wednesday the 8th at the B.X. For TVFCU.
   Chattanooga residents no longer call 311 to have leaves or tree limbs collected from your front yard. The new system for pick-up now has the brush trucks in different parts of town, during different weeks of the month. There are Areas 1, 2, 3, and 4. Get to know the new schedule, online, at Chattanooga.gov; search "Public Works", and look for your part of town.
   This Friday is "National Wear Red Day"; so wear red on Friday the 3rd, and raise awareness about Heart Disease. It's the Number One killer disease of women in America. Find out more about "National Wear Red Day" with the American Heart Association, online at Heart.Org
   Our own Natalie Gard will compete in "Dancing With The Stars/North Georgia" on March 11th! If you can't be at the Chattanooga Trade Center in person to see Natalie's performance, make a donation; proceeds benefit "Primary Health Care Centers", for affordable access to health care. Donate today online, at DancingStarsNorthGA.com. Then click "Dancers" !!
    "Krispy Kreme will have heart-shaped Hershey's Donuts for Valentine's Day.
    Best Buy will close its Hixson location on March 4th. The Gunbarrel store will stay open.