Local Looks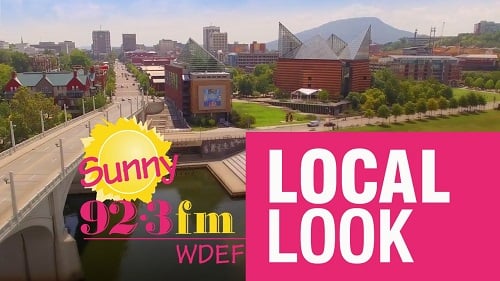 Blue Cross Blue Shield Of Tennessee is #4 on the "Forbes List Of America's Best Large Employers". Blue Cross has its headquarters right here in Chattanooga. #1 on the list, by the way, is M.I.T., the Massachusetts Institute of Technology, a world-renowned teaching technology university. Blue Cross is 4th in America!
This Saturday the 25th, "Keep Soddy Daisy Beautiful" is hosting a clean-up of Little Soddy Creek. Hundreds of tires, and different forms of litter, must go, and they need volunteers to help make that happen… Sign up today on their website, CBAIP.org.. That stands for "Community Beauty And Improvement Project". Again, CBAIP.org
The Chattanooga Library is looking for local writers who would like to read their own works, at the annual "Local Authors Fair" in April. Find out more on their website, ChattanoogaWritersGuild.org, and then search the word "Library". Sign up today.
A feature film that was filmed in Cleveland, Tennessee recently, features all local actors and crew members. It's called "The Good People Of Orphan Ridge", and is about a band who records their final album before going their separate ways. You are invited to watch it and review it – it's on Amazon Prime. One of our team members here at the radio station was on the crew! (Lindsey Glass)
To honor the blues legend Bessie Smith, the Chattanooga Symphony – AND The Youth Orchestra – will celebrate her music, in a side-by-side concert. It will be held Monday the 27th at 7:30pm at the Memorial Auditorium. Don't miss this powerful tribute to Chattanooga's own Bessie Smith, known as The Queen Of The Blues. Tickets are at ChattanoogaSymphony.org, and scroll down to "Upcoming Events".
The Humane Society found homes for 2,416 animals last year, and helped find temporary foster families for another 2,733. Is this a good time for YOUR family to foster or adopt a furry little creature? Start at the Humane Society website, HESchatt.org