Local Looks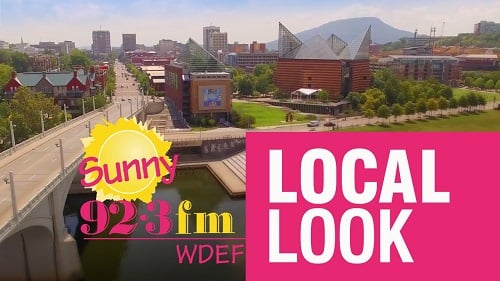 The Walker County Animal Shelter is preparing to take in up to 177 neglected animals from one local hoarding situation, and other shelters around the area will no doubt be helping out. During a crisis like this, when shelters are already at capacity, you are encouraged to help ANY animal shelter of your choice, by volunteering, dropping off blankets and dry pet food and cat carriers, or by making a financial contribution.
  A non-partisan Voter Registration Day event is taking place this Tuesday Sept. 19th, from 4:00 until 7:00pm.. This will be at East Lake Park on East 34th Street in Chattanooga, and will feature games, food, music, and more fun stuff. It's all free, as you register to vote. Tuesday afternoon, at East Lake Park on East 34th Street.
  The East Ridge Police Department will celebrate "National Night Out", this Tuesday the 19th at 5:30pm… It's a partnership with the Police Department and the entire community, for games, candy, door prizes, and more. The event is free, and will be at the East Ridge City Hall, Tuesday night, and everyone is invited.
  Sunday Sept. 24th, there will be an event to raise money to help a local family with medical expenses. Members of the Harvey Family were severely injured, when a tree fell on their tent while they were camping. This event on Sunday the 24th will start at 2:00, at the VFW on Amnicola Highway.
  There will be a big Golf Tournament to raise money to fight ovarian cancer. It will be at Windstone on Tuesday Sept. 26th, and will feature 2 rounds. Meals and gifts are included in your entry fee. Teal is the color of ovarian cancer awareness, so their website is UnTealThereIsACure.org so register today. (Un Teal There Is A Cure dot org)
  The annual Fall Plant Sale will be at Crabtree Farms, September 23rd. From 9 until 3 that day, you can stock up on fall plants for your garden, while the family enjoys music and fun. September 23rd at Crabtree Farms.
  The next Ironman will be in Chattanooga on Sunday Sept. 24th . It's a full 144.6 mile competition, and they need volunteers. Visit Ironman.com and click "volunteer"