Local Looks For You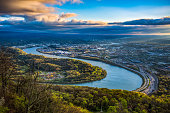 Americans will spend about $25 billion dollars for Valentine's Day this year, with men spending more than women. $9 billion will be spent on jewelry, and $4 billion for a nice meal in a restaurant. And online dating apps are their busiest, the week leading up to Valentine's Day.
    The McKamey Animal Center has a big fundraiser on April 14th. It's called "Cat-urday Night Fever", and proceeds will help McKamey save the lives of abused and abandoned animals. Visit their website for info, at McKameyAnimalCenter.org, and click "Get Involved".
     Opening Day for your Chattanooga Lookouts will be April 11th. Season tickets are on sale now, and single-game seats will be available beginning February 20th. Visit Lookouts.com for info.
     Registration is now open for the "Spring Adult Softball League", with the Chattanooga Parks and Outdoors Department. They have men's, women's, co-ed, church, and open leagues available. Sign up today online at Chattanooga.gov, then click "Recreation", then click the word "Parks".
     April 15th is on a Saturday this year, and the annual "Emancipation Day" celebration in Washington DC is a holiday in the nation's capitol. So Tax Day this year will be TUESDAY, April 18th. That's the day your taxes are due, with the Internal Revenue Service.
      Here's your update on "One Million Acts Of Kindness" with the students in Hamilton County Schools. As they try to help the community by being kind, the school system is keeping track! The Chattanooga School For The Liberal Arts has performed 6,273 acts of kindness so far this school year. And at #1 is Nolan Elementary, where the kids have performed more than 13,000 acts of kindness.