Local Looks For You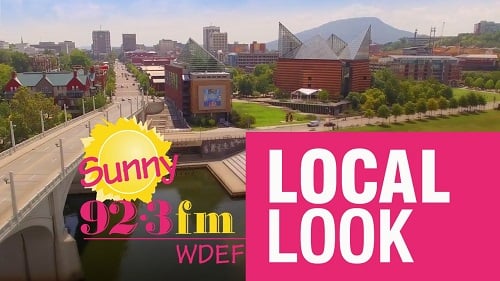 The City of South Pittsburg is celebrating its 150th anniversary, and you're invited to the party! This Saturday June 10th, don't miss a free concert at The Hooch at 5pm, on South Cedar Avenue. Plus free light snacks at 4:00, lots of prizes, a raffle, and much more. Proceeds benefit the "Just One More Foundation". In South Pittsburg, this Saturday.
"Free Fishing Week" in Tennessee is June 10th through the 16th. EVERYBODY can fish for free in Tennessee's public waters this Saturday June 10th. Then starting Saturday and going through the 16th, kids 15 and under can fish for free, all week. It's courtesy of the Tennessee Wildlife Resources Agency, who hopes to increase awareness about fishing and family fun in the Volunteer state.
    Outdoor Chattanooga is teaming with the Battlefield to offer a free kayak tour, through Ringgold, on June 17th. It lasts for 2 hours and will highlight the history of the area, along Ringgold Gap and South Chickamauga Creek. You WILL need to make a reservation, so call Outdoor Chattanooga at (423) 643-6888. Or visit NPS.gov/PlanYourVisit and click on "events" (NPS stands for National Park Service)
    The East Ridge Animal Shelter needs "kitten foster families". The shelter is at capacity, and it's kitten season. If you can foster a kitty or two for a few weeks, visit the Shelter at 1015 Yale Street in East Ridge, near Parkridge East Hospital. Their new number is (423) 633-7774.