Local & More For You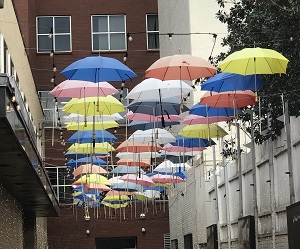 Chattanooga residents are asked to give their opinion about the upcoming budget for the year. You can make your City financial priorities known at a Zoom meeting, or by filling out an online survey. Both are available at the website: cha.city/budget that's cha.city/budget
The Catoosa County Health Department has re-stocked all Covid vaccines from all 3 covid companies, and has enough on hand for the first 2 shots, plus the booster. Shots are available weekdays, by appointment, in Catoosa County. Call 706-406-2000 to schedule.
Your Chattanooga Lookouts are hiring, for the upcoming baseball season. Check out their website, Lookouts.com, for information. And they will have a job fair in a few weeks as well.
The Olympics will begin on February 4th, and due to Covid concerns, China has made the decision that tickets will not be distributed to the public in general. The Olympics will operate under what we have come to call "a bubble", much like the NBA did a year ago. Athletes, staff, and journalists will stay in the "bubble" throughout the games, and will be tested every day.
You can begin filing your taxes on January 24th, which is two weeks earlier than in years past. The I.R.S. says this year is shaping up to be a busy tax year, due to unexpected medical bills and job loss because of Covid… Tax Day is April 18th this year, not April 15th.