Meet Dollie and Victor this Wet Nose Wednesday!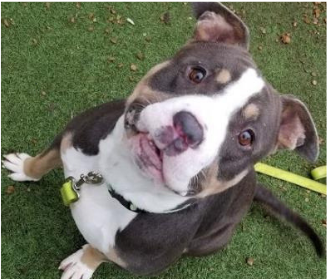 Dollie 38884611
Dollie is a cute and cuddly 10-month-old kitty who would love for you to adopt her. She is outgoing and full of personality. Dollie likes to have fun and is super playful. She's fine around other cats but she does like her space to herself. She can be a bit hissy to others who dare to get in her way of having fun, but that's a cat for ya! Come adopt Dollie today and make her part of your family.
Victor 40357165
This handsome, unique-looking guy is Victor. He's a 1.5-year-old Terrier mix and he's looking for a forever home. Victor can be a bit shy when he first meets you. Just give him a little bit to warm up and you'll find he's quite a sweetheart. He has a pretty low-key personality and is usually content to go out to the play yard to sniff and explore. If you're looking for a big, sweet, huggable dog to keep you company, Victor will be perfect for you!