Recycle your Christmas Trees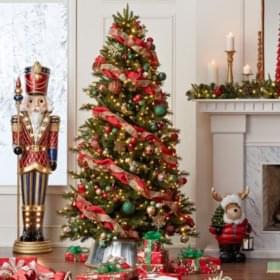 Curbside recycling from December 26th to January 8th, for live trees; Request a pickup through the city's 311 system by calling 423-643-6311, emailing 311@chattanooga.gov or using the CHATT311 app. If you use the app, choose the "Brush Collection" option and request a "live Christmas tree pickup".
If you have an artificial tree to recycle'; you use the same method, but ask for a "bulky item" pickup.
There are also recycling centers open Monday to Friday from 10 a.m. to 6 p.m ;,Saturday from 9 a.m to 6 p.m on and on Sunday from 1 p.m. 5 p.m. at the following locations:
5955 Brainerd Road
1250 E. 3rd Street
3189 Cummings Hwy
8004 Batters Place Road
4504 N. Access Road Click here for locations, updated information and more details.
Hamilton County Christmas Tree Recycling – accepts Christmas trees at any hour of the day at all five Hamilton County Recycling Centers through the month of January. Each Center has a designated space located outside the gate for Christmas trees. Participation is encouraged as trees dropped-off will be used by the Tennessee Department of Wildlife and Forestry Division and the Hamilton County Highway Department. The Highway Department chips the trees into mulch for walking trails, landscaping and landfill ground cover. Hamilton County residents are welcome to pick-up mulch from the chip yard located at the Highway Department on Standifer Gap Road at no charge.
Household recyclables are accepted at the centers during normal center hours. Residentsive Christmas trees awaiting curbside pickup should place a service request with 311. Service requests can be submitted using the CHATT311 app on an Apple or Android device, by emailing the request to 311@chattanooga.gov, or by calling 311 at 423-643-6311. Residents should contact 311 with any additional questions.
HAMILTON COUNTY'S RECYCLING CENTERS: LOCATIONS & HOURS


Middle Valley Recycling Center


1900 Crabtree Road, Hixson, ((423) 843-9317
Monday & Wednesday 9:00 a.m. till 5:00 p.m.
Saturday 8:00 a.m. till 4:00 p.m.


Standifer Gap Recycling Center


7625 Standifer Gap Road, (423) 855-6125
Monday thru Friday, 9:00 a.m. till 5:00 p.m.
Saturday 8:00 a.m. till 4:00 p.m.


Sequoyah Recycling Center


9525 Lovell Road, Soddy- Daisy, (423) 842-2391
Tuesday, Thursday & Saturday 8:00 a.m. till 4:00 p.m.


Highway 58 Recycling Center


5414 Highway 58, (423) 326-0992
Monday & Wednesday, 9:00 a.m. till 5:00p.m.
Saturday 8:00 a.m. till 4:00 p.m.


Red Bank Recycling Center


4851-B Dayton Blvd, (423) 876-2010
Tuesday & Thursday. 9:00 a.m. till 5:00 p.m.
Saturday 8:00 a.m. till 4:00 p.m.
Read more at http://www.pickyourownchristmastree.org/TennesseeTreeRecyclingDisposal.php#DhcQpCjXBtWXBAZA.99