The Local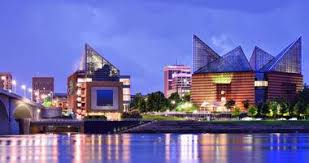 The Tennessee Titans will allow fans to be in Nissan Stadium during home games.  October 4th, about 10% will be allowed;  October 11th about 12.5% capacity will be allowed; and October 18th about 15% capacity will be allowed. Season ticket holders will get the first crack at attendance.
     The Chattanooga Symphony Orchestra will spotlight the beautiful sounds of their brass instruments, with "Brass & Friends", (next) Friday September 25th. The show will be held at the Collegedale Commons at 7pm. Don't forget to bring your mask! Purchase your $25 tickets online at ChattanoogaSymphony.org
     It seems our bodies are hard-wired to get most of our "brain re-charging sleep" between 11pm and 1am. So sleeping during those particular hours will really help you feel refreshed, when you wake up the next morning. Experts say to turn off your lights, turn on some music, and give your body about half an hour to relax.
     The company that makes the little sugary Peeps Marshmallows will NOT make any Holiday Peeps, for Halloween or for Christmas. They say it's because they had to shut down because of the pandemic, so they will now focus on Easter Basket Peeps for next year. They also won't be making "Mike & Ike's" or "Hot Tamales" until Easter, either.
     Actress Eva Longoria says there MIGHT be a "Desperate Housewives" movie.
     You've bought ALL the tickets to the next Red Wolves home game. Their match this Saturday (Sept. 19th) is SOLD OUT!! And the match will be televised on one of the ESPN sports stations.
    This Sunday Sept. 20th is the last day to register for the Humane Society's 1st ever VIRTUAL  "Pup Crawl".  The Pup Crawl is NEXT weekend, but register by this Sunday online at HESchatt.org
    Tuesday (Sept. 22nd) Is National Voter Registration Day.  It's easy to register online. Visit Register2Vote.org