Today's Local Look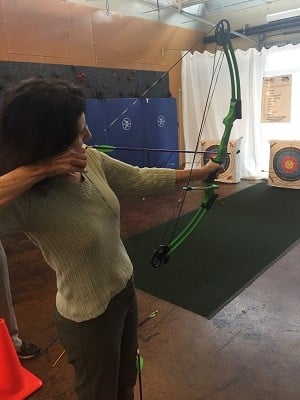 Chattanooga can look forward to a new exhibit called "Rock The Riverfront," starting in about 6 weeks. There will be more than a dozen see-saws, each up to 24 feet long, that light up and make sounds as you are using them. Music, art, and wellness programs will also be a part of "Rock The Riverfront". And everything will be free. Beginning March 4th. On the grassy area next to the Aquarium.
Enjoy free "Adult Archery", this Tuesday Jan. 25th from 10am until 12noon, at Outdoor Chattanooga. Everyone 18 and older can try to hit the target, with "Adult Archery", this Tuesday morning. Outdoor Chattanooga is on the North Shore.
The Great Smoky Mountains National Park had 14.1 million visitors last year, and that sets a new record! The Winter and Spring months were the most-visited, and attendance was up 57% over the year before.
Ankar's Hoagies in Chattanooga has made the list as one of the 8 best places in the STATE to enjoy french fries!
Hamilton County Schools are looking for permanent substitute teachers at select schools. You'll work in the same school each day; a medical form and a background check are required. Apply today by calling (423) 508-4853, or email Elizabeth Newby at Enewby@ess.com