Wet Nose Wednesday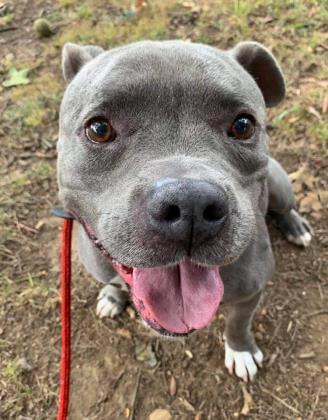 Ice Man 45361962
Ice Man is one of our sweet seniors. He's a 10-year-old Pit mix all the way from Louisiana. Ice Man is just about as cool and chill as his name implies. Whether he's going for walks, getting snuggles from volunteers, or hanging out in the play yard with his fellow chill canine pals, he always seems to be enjoying himself. Even though he's a happy guy, he thinks life would be even better in a forever home. If you can open your home and heart to a loving, lovable senior dog, make you appointment to meet Ice Man.
Pepperoncini 44341497
Looking for a feline friend who is super snuggly and loves to cuddle? Pepperoncini is the gal for you. This 4-year-old brown tabby loves to love and be loved. If you want to pick her up and hug her, she's all for it. She even gives hugs in return. With fall weather approaching, it is the perfect time to adopt a warm, cuddly cat to get cozy with on the couch. Pepperoncini would love to be that cat, so come adopt her today.