What's Happening!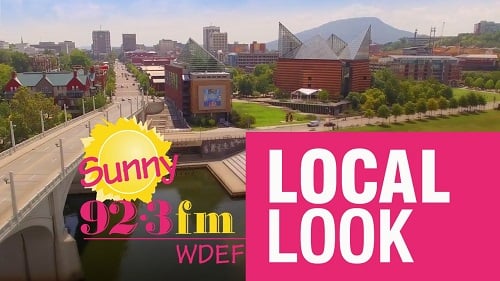 Guardians Of The Galaxy 3 is at the IMAX, May 4th through the 18th. All showings will be in 2-D. For info or tickets, visit online TNaqua.org and click "IMAX".
   The Chattanooga Roller Derby will  host Atlanta, this Saturday May 6th  at Camp Jordan Arena.. Doors open at 2:00 with a full afternoon of Roller Derby action.   Kids are $6, adults are $12. Saturday afternoon at Camp Jordan Arena.  A portion of the proceeds will benefit "Girls, Inc."
   Walker Valley High School student Bennett George, of Cleveland, will represent America in the World Kayaking Championship. Bennett will travel to Poland to compete this August, and the mayor recently dedicated "Bennett George Day", to recognize his athletic accomplishments.
   The Armed Forces Parade is this Friday, May 5th, beginning at 10:30am. The parade route will be on Market Street, from M.L.King Boulevard, up to the Aquarium. Line the streets to enjoy floats, bands, JROTC groups, patriotic organizations, and much more. Chattanooga has the longest-running Armed Forces Parade in America!
   Your Chattanooga Lookouts are at home at AT&T Field, through this Sunday May 7th. Tickets are available online at Lookouts.com
   "Chatta-Neuter" is having a low-cost Vaccine Clinic, this Sunday May 7th. The time will be from 9am until 2pm this Sunday. "Chatta-Neuter" is at 5950 Brainerd Road at East Brainerd Road, and they always offer low-cost spaying and neutering. This weekend's Vaccine Clinic will be a rare weekend event, because they are usually open only during the week. That's this Sunday from 9 til 2.