Your Latest Local Looks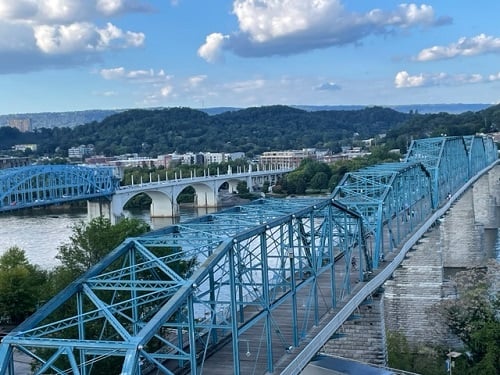 The Orange And White Football Game is this Saturday, April 15th, at 2:30 at Neyland Stadium. Tickets are $5 each and are available at AllVols.com
     If you love all things "Volkswagen", you'll love "Bug-A-Palooza", this Saturday and Sunday the 15th and 16th. The event will feature hundreds of Volkswagen show cars – some could be as old as from 1949 –  and 70 vendors, and will be held at Camp Jordan in East Ridge.  Your $5 donation at the gate will benefit the Ronald McDonald House of Chattanooga. And kids under 12 are free.   
  The first-ever "Walnut Street Bridge Festival" is this Sunday, April 16th, from 10am until 4pm. Come enjoy a walk on one of the world's longest pedestrian  bridges, and enjoy kids activities, music, art, vendors, and much more.  Make new friends at the first-ever "Walnut Street Bridge Festival," this Sunday.
   The Hamilton County Health Department is expanding its "Breast And Cervical Screenings" Program, to help low-income, un-insured, and under-insured in our area. Call their hotline to sign up, and get the cancer screenings that could save your life! Their number is (423) 209-8009. Or visit Health.HamiltonTN.gov.
  "Bark In The Park" at the Chattanooga Mocs Softball Game on April 22nd is a chance for you and your furry friend to enjoy the game together. The game will be at Frost Stadium, your doggie gets a frisbee and a ball, and you get a ticket to the game. Visit GoMocs.com for tickets and info. 
  Your Chattanooga Lookouts are home through this Sunday the 16th. Visit Lookouts.com for tickets.