Your Local Fun Look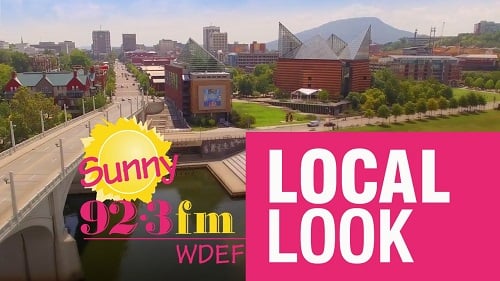 Friday June 3rd is National Donut Day, and Dunkin' will give you a free donut with the purchase of any size drink. On Friday.
Donate blood during "The Battle Of The Badges", this Friday June 3rd between 10am and 5pm. It's Walker County vs. Catoosa County! Blood Mobiles will be set up outside each of those two county's Sheriff's Offices. Donate on Friday between 10 and 5. And walk-ups are welcome. Last year they collected 171 units of blood.
The Hunter Museum is now a "Blue Star Museum". That means anyone currently serving in ANY branch of the Military, and their families, will receive free admission to the Museum this Summer. Through Labor Day, simply show your Military ID, at the Hunter Museum
The Chattanooga Boys Choir, and the Chattanooga Choral Society, will perform at Second Presbyterian Church, downtown. The free concerts will begin at 6pm on June 9th
"Music and Movies" is back this Saturday night in Miller Park. The 2017 Disney/Pixar computer-animated movie "Coco" will be shown when the sun goes down. But before that, bring your blanket for games and food trucks and live music. It's all free, Saturday night in Miller Park.