Your Local Happenings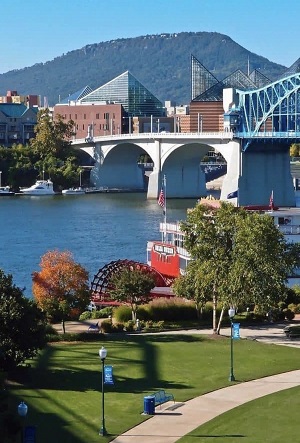 Chattanooga Roller Derby Club will have its final rink action of the season, on August 19th, at Camp Jordan Arena.. Doors open at 2:00 that afternoon, and the Triple-Header continues until 9:00 that night… Tickets are available at the gate that day, at Camp Jordan Arena in East Ridge.
  McKamey Animal Center is hosting its annual "Doggie Pool Paw-ty" on Saturday, August 12th , from 10 until 3 at The Carver Recreation Center. Your furry friend gets to swim, for $20 per dog. But you must register online – you cannot walk up and register that day. Visit McKameyAnimalCenter.org and click "Get Involved", for the Doggie Pool Paw-ty August 12th.
  The "Alliance Fast Pitch Open Nationals" are being held here in Chattanooga, until this coming Sunday July 30th. Dozens of teams from 35 states are featuring exhibitions of professional softball teams. All games are free, and everyone is welcome, all week at Warner Park, Camp Jordan, and The Summitt.
  Blood Assurance is raising money by hosting an awesome event called "Songwriters In The Round". It's August 8th at The Colonnade off Battlefield Parkway in Fort Oglethorpe. For $100, you'll enjoy an awesome dinner, AND an evening of music that is hosted by talented songwriters. Register now online at BloodAssurance.org and click "Get Involved".
  The Children's Hospital at Erlanger hopes you can donate to their "Christmas In July Toy Drive", for the kids. It will continue until this Monday July 31st, and all NEW, UNWRAPPED toys, games and stuffed animals will be appreciated. No gift cards and no food items please. Drop off your donation by this Mondaythe 31st AT the Children's Hospital. It's across from Erlanger Hospital, so just pull up near the Emergency Room, at their Children's Hospital Valet Parking area, and tell them you have a donation. They will let you know how to proceed.
  Help local organizations provide health care to low-income local residents, and those who are uninsured. It's a golf tournament called "Golfing For Good", and will be held September 15th at Brown Acres. EVERY DOLLAR raised will help your un-insured neighbors. Register now at ChattMD.org and click "Upcoming Events". That's ChattMD.org. It's sponsored by The Medical Society.