YOUR Local Look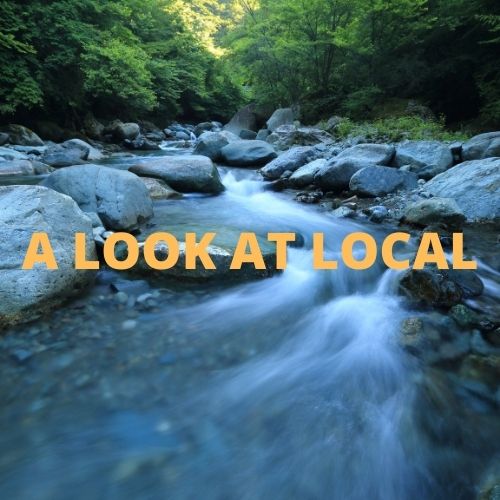 Americans will spend $3 BILLION dollars on Halloween candy this year. And 79% of parents say they DO steal candy from their child's Halloween basket.
"Ice On The Landing" will be back soon. Ice skating at the Choo Choo begins Nov. 19th.
Bring the family to Crabtree Farms, this Saturday the 30th from 12noon until 4pm. The kids will love "Farm Fest", with pumpkin decorating, hayrides, costume contests, and more. It's $16 per car, Saturday afternoon at Crabtree Farms on East 30th Street.
The Chattanooga Market will celebrate with their Halloween Market, this SUNDAY Oct. 31st. Free admission from 11am until 4pm at First Horizon Pavilion, with dozens of LOCAL vendors, Christmas ideas, homegrown veggies and more. Sunday the 31st.
There's a "Halloween Selfie Party" this FRIDAY night Oct. 29th from 6pm til 9pm, at Northgate Mall. Dress up in costume and take unlimited selfies for $20, at their "Selfie Spot" at Northgate Mall. Friday night.
Trunk or Treat is at Veterans Park in Soddy Daisy, this Saturday night Oct. 30th, from 6pm until 8pm. Then an outdoor screening of the movie "Hocus Pocus" at 8:15pm Sat.
All Walmart stores will be closed Thanksgiving Day, as a Thank You to their employees.
It's a "Code Blue Football Game", when your UTC Mocs host Furman. The game is this Saturday the 30th at 1:30 at Finley Stadium. It's Homecoming; wear a blue shirt!