Your Local Look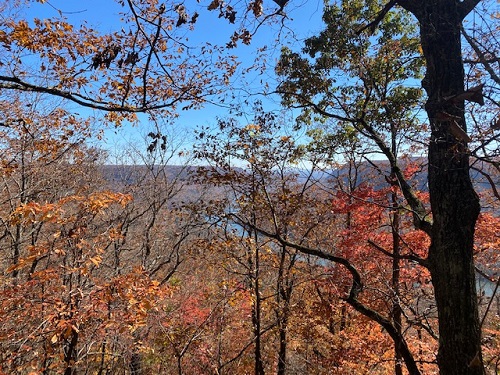 After the devastating tornadoes over the weekend, the Red Cross needs financial donations. That way, they can then buy exactly what is needed for the affected communities. Online, visit RedCross.org and click "donate" with any dollar amount.
Kids, you can wear your PJs to the IMAX Theatre this Saturday the 18th, to see "The Polar Express". You'll also meet the Conductor, and enjoy hot chocolate. Tickets are online only, at TNaqua.org, click "buy tickets" and then click "IMAX"… It's "PJs and the Polar Express", this coming Saturday, at the IMAX Theatre, downtown.
Santa will be at C.H.I. Memorial Stadium, along with Rusty The Red Wolf, this Tuesday Dec. 14th.. Stop by from 5pm til 8pm for pictures with Santa, and a free hot chocolate bar. And please bring a new, unwrapped toy that will be donated to an area non-profit. It's "Pictures and Hot Chocolate With Santa", this Tuesday at C.H.I. Memorial Stadium
A huge light show in the area is at 2466 Twin Oaks Drive, Cleveland Tennessee 37323, if you plan to google it. With lots of Holiday Decor and 6,000 lights, you are invited to make a donation to the Austin Hatcher Foundation as you drive through and enjoy the lights.
This will be the FINAL weekend for the Chattanooga Market, until Springtime. It's indoors at the Trade Center, both Saturday AND Sunday, this coming weekend. You'll love the dozens, or even hundreds, of vendors selling their hand-made items. Lots of locally-grown veggies, and plenty of Christmas ideas too. Admission is free of charge, this Saturday AND Sunday at the Trade Center, for the Christmas Market, indoors.
Santa is at Bass Pro Shop through Dec. 24th… Make an appointment at BassPro.com and click "Santa's Wonderland" for the East Ridge location
The "Winter Break Spectacular" is this Friday Dec. 17th, from 1pm until 7pm… As the kids get out of school for the long holiday break, head to Miller Park, downtown. The family will enjoy games, treats, music, plus food trucks too. And at 5:45pm this Friday, the FREE movie "How The Grinch Stole Christmas" will be shown. Bring your blankets and chairs too. It's a free afternoon in Miller Park, this Friday. And parking is free too.