Your Local Look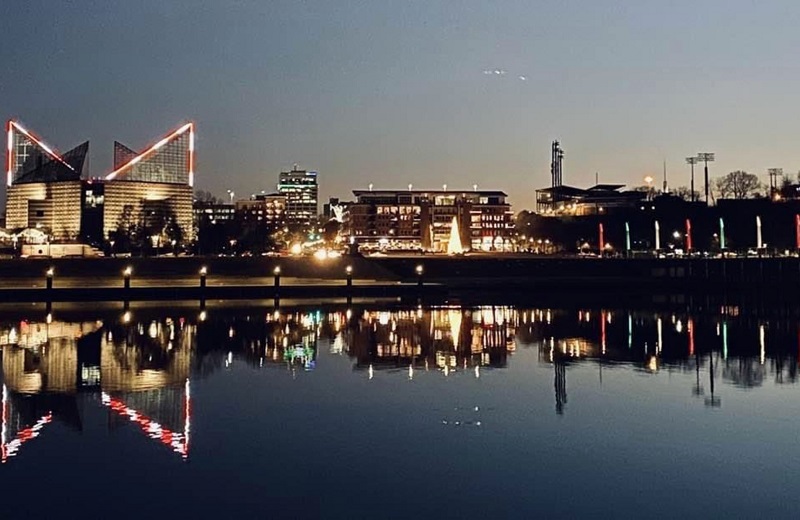 With kids getting out of school, head downtown for "The Winter Break Spectacular". It's this Friday Dec. 17th from 1pmuntil 7pm, down at Miller Park. Music and games and treats for everybody, AND a free Grinch movie will be shown at 5:45. So bring a chair and a blanket.. The "Winter Break Spectacular" is this Friday afternoon in Miller Park, for families. And it's free
The Tennessee Titans are at the Pittsburgh Steelers this Sunday the 19th, and the Atlanta Falcons visit the San Francisco 49ers on Sunday.
Remember those Angel Tree names you chose from the Salvation Army over the past few weeks? Well, thanks to YOU, 4,200 Angel Tree recipients will get their goodies, this Friday Dec. 17th. Toys, food, warm clothes and other necessities are coming their way. Thank you Salvation Army… and thank YOU for donating!
There will be a Block Party, Car Show, and Toy Drive this Saturday Dec. 18th.. It starts at 5:30 this Saturday afternoon at S&S Transmission on Riverside Drive. Please bring a new, unwrapped toy.
Hamilton County will END vehicle emissions testing on January 14th, 2022.
This is the FINAL weekend for the Chattanooga Market, until Springtime. This Saturday AND Sunday, shop from dozens of local vendors, indoors at the Trade Center. This Saturday AND Sunday.
The Lookouts want you to know their Lookouts Team Store is open weekdays from 9am until 5pm, through Wednesday the 22nd, for stocking stuffers. And baseball tickets are on sale at Lookouts.com
The Hamilton County Health Department is now offering free flu shots to everyone over the age of 6 months; No appointment is needed at their Sequoyal Health Center in Soddy Daisy; at their Birchwood Health Center on Tennessee Highway 60 in Birchwood; and at the main Health Department location on East 3rd Street in Downtown Chattanooga.