Your Local Look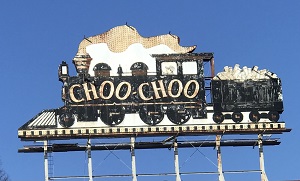 Women will spend about $119 this Valentine's Day ….. men will spend about $235 this Valentine's Day. And 58% of Americans say romance on Valentine's Day is more important than expensive gifts.
The Hamilton County Health Department has now given 200,000 Covid 19 vaccinations. We thank their employees and volunteers for all of their hard work, it's been a tough two years for everyone.
"U.S. News" has Chattanooga looking good again. The Scenic City has ranked in the Top 50 of "The Best Places To Live In America"… In The Top 30 of "The Best Places To Retire To In America", and #3 on the list of Best Places To Live In Tennessee. Why? It lists our beautiful surroundings, a good job market, and a good cost of living.
The "Four Bridges Arts Festival" will be back, April 9th and 10th at First Tennessee Pavilion, next to Finley Stadium. The works of 140 artists from all over America will be spotlighted. We'll have more details soon.
The Chambliss Center For Children will have a huge Mardi Gras Festival, on the 25th of this month, at Stratton Hall on Broad Street. Your evening will feature Cajun-inspired food, live music, even a parade through Stratton Hall. Proceeds help to preserve strong family unity involving children who need it. Get your tickets today online at ChamblissCenter.org
It's almost Girl Scout Cookie Time! Visit GirlScoutCookies.org and put in your zip code; you'll find where your favorite cookies will be available… That's GirlScoutCookies.org
The Lula Lake "Mountain Mile" is coming up in a few weeks. Runners, March 12th is for you. Mountain Bikers, March 13th is your day. It's going to be a tough course, 10 miles or 18 miles, your choice. Register now. Fees will help preserve the Lula Lake trails and conservation efforts.. LulaLake.org