Your Local Look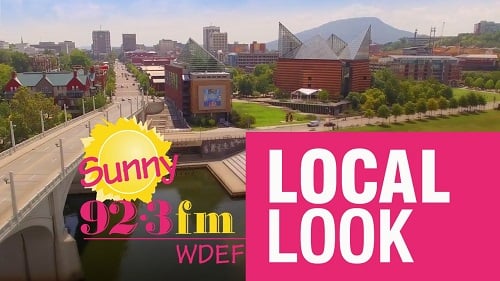 The Hamilton County Health Department is CLOSING its vaccination site at the Tennessee Riverpark. You can still get all the shots and boosters that you and your family need, but the location will change. Beginning Tuesday the 15th, it will now be at the Health Department building on East 3rd Street, next to Erlanger. Second floor, masks are mandatory, no appointment needed, and all shots are still free… Starting Tuesday, the Tennessee Riverpark will no longer be a vaccination site.
America's favorite Valentine's candy?? State by state – in Tennessee it's those little conversation hearts; in Georgia you like boxes of chocolates; in Texas, their favorite is Hershey's Kisses; in Alabama, you like candy necklaces; in Iowa it's M&Ms; in Kentucky, you love chocolate roses that you can eat; in North Carolina, you buy more chocolates in a heart-shaped box
The response for The Beatles "Rooftop Concert" IMAX film has been overwhelming, so the IMAX Theatre downtown Chattanooga will extend its showing for another week
Auditions for "Sense And Sensibility", with Back Alley Productions, will be held on the 24th and 25th of this month. The location for auditions will be The Mars Theatre in Lafayette. Visit their website for details, BAPshows.com that's BAPshows.com
Forbes Magazine has named Dollywood as one of America's Best Employers. And Dollywood is the only theme park on their list of mid-size companies.
The Atlanta Braves are taking their World Series Trophy on tour. There will be 151 stops over the next few months, to celebrate 151 years of Braves Baseball. See the list so far, AND suggest a location. Visit Braves.com/Trophy Tour that's Braves.com/TrophyTour