YOUR Local Look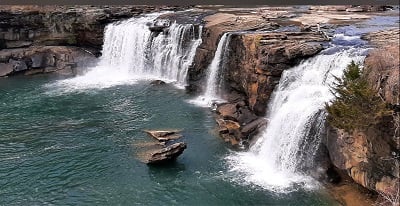 The City of Chattanooga keeps track of hundreds of sets of data numbers, everything from high crime areas to potholes, to flooding areas to re-districting. And the website is now open to all citizens. The website is ChattaData.org It's called the Chatta Data Site!
You can still get your Covid shots and your Covid boosters, ages 5 to adult, at the Hamilton County Health Department Building. It's on East 3rd Street next to Erlanger, and their hours are 9am til 5pm, Tuesdays through Saturdays. Still free, no appt. needed
Be a part of Trivia Night At The Songbirds Foundation, every Monday night at 7. It's a $5 admission, with prizes up for grabs. Test your music trivia AND raise money for their "Guitars For Kids" Program. That's at the Songbirds Foundation, at the Choo Choo, every Monday night at 7.
Want to see if your kitty cat is super smart? Experts say you can get 3 plastic cups, turn them upside down and put a kitty treat under one of them – make sure your kitty SEES where you hide the treat. Now move the cups around… If your cat remembers where that treat is hidden, you have a super smart kitty!
News outlets report that more than 1 million people are fleeing Ukraine, and this has created a humanitarian crisis in Europe. The International Red Cross has volunteers in that area, helping with the immediate needs of food, shelter, and medical assistance. You can make a donation today on their website, which is RedCross.org that's RedCross.org
"Pink Tie Guys" are wearing pink ties, AND raising money to fight breast cancer. Visit Komen.org and click "In Your Community". Put in "Tennessee", and you'll meet this year's Pink Tie Guys. Choose a Pink Tie Guy and make your donation today.