Your Local Look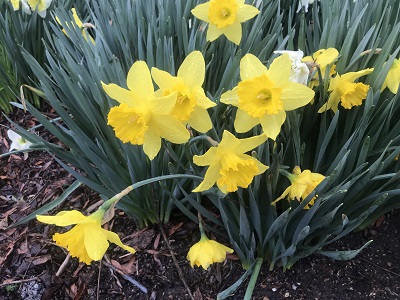 The Native Plant "Market Place And Expo" is this Saturday March 19th, from 9am until 3pm, at First Horizon Pavilion. Admission is free, with lots of native plant nurseries selling what they have raised, and there will be exhibits too. This Saturday next to Finley Stadium, from 9 until 3.
"The Road To Nightfall" is a competition for bands who hope to play at "Nightfall" this Summer. The dates for this local music showcase will be April 15th & 16th, as well as the 22nd & 23rd, and it will be held at The Gran-Falloon on Main Street. Register now at GigCityProductions.com That's GigCityProductions.com
The "4 Bridges Arts Festival" returns this year, April 9th and 10th, at the First Horizon Pavilion. Browse, and buy, from more than 100 artists from all over the country. Admission will be $5, with kids 18 and under free… Be a part of one of the Top 20 Arts Festivals In America! "4 Bridges", April 9th and 10th. Lots of vendors will be on site for snacks and beverages.
St. Patrick's Day Fun: 31 million Americans claim Irish ancestry, second only to German ancestry. And what is the leprechaun's Pot Of Gold worth, at the end of the rainbow? Market value is $1.9 million dollars!!
Tax Day this year will be April 18th instead of April 15th, because April 15th is Good Friday. So taxpayers will be given an extra business day to complete their taxes. And the IRS has hired thousands of extra workers to help with a very busy tax year, due to job loss and other factors brought on by the Pandemic.