YOUR Local Look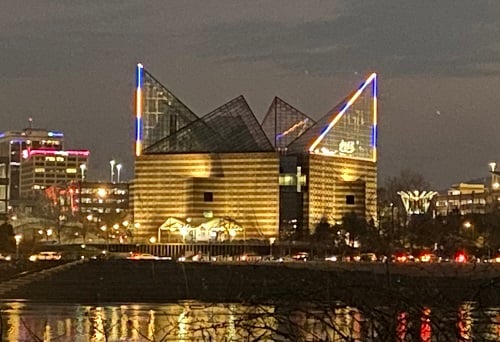 Help clean up Chattanooga, this Saturday April 23rd from 9am until 11am, as part of Earth Week. You can make the Scenic City even prettier, AND choose your own part of town. The website for registration is Cha.City/Earthday Wear comfortable clothing, and make Chattanooga shine. Saturday morning! Cha.City/Earthday
Don't miss the Spring Football Showcase, with your Chattanooga Football Mocs. The event is this Saturday April 23rd, at 1:00 at Finley Stadium. The offense and defense will match up against one another, for great practice and to show off their skills. And it's free to all !! Saturday afternoon at 1 at Finley Stadium.
This Wednesday April 20th, eat at Dos Bros Mexican Restaurant at Camp Jordan, and 30% of the price of your meal will be donated to the East Ridge Needy Child Fund. You can dine in, or carry out, between 3pm and 9pm this Wednesday the 20th. Just mention the Needy Child Fund, up at the register when you check out. That's Dos Bros at Camp Jordan.
The Nightfall Concerts will be back, beginning May 27th! They are sponsored by "Chattanooga Presents", and the line-up promises to be great. Details soon.
The Tennessee Aquarium has a new exhibit that is a must-see. It's called "Washed Ashore", and sculptures of marine life have been made ….. from trash that is clogging our oceans and waterways. The exhibit hopes to spotlight the fact that fish, dolphins, sharks, and other marine animals can die, from eating the plastic bottles and flip flops and toothbrushes and cola cans, that end up in the water.. This exhibit is outside of the Tennessee Aquarium for all to enjoy and learn from.