Your Local Look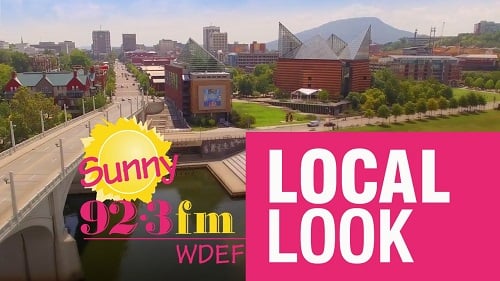 Hamilton County is in the Top 5, as having "the most generous residents" in Tennessee. The study takes into account the number of residents who donate to non-profits, and what percentage of their income they give. Hamilton County is #4 on that list.
Don't miss "The Party In The Park", this Saturday July 16th from 10am until 2pm. The family celebration will be in Chester Frost Park, and will feature a light lunch for everybody, as well as free kayaking and paddle boarding. Plus, life jackets will be provided. It's free family fun, this Saturday in Chester Frost Park.
The award-winning comedy "The Play That Goes Wrong" will be presented at The Ringgold Depot, all weekend. You are guaranteed to laugh, at "The Play That Goes Wrong", at the Ringgold Depot this weekend.
Your Chattanooga Red Wolves host North Carolina, in exciting soccer action, this Saturday night the 16th, at 7:30. Get tickets at ChattanoogaRedWolves-sc.com.
"Riverfront Nights" is a free concert, this Saturday night the 16th, at 7pm. "Rubiks Groove" will perform live at Ross' Landing. Admission is free, you are allowed to bring your own cooler, and food trucks will be available. Downtown by the Aquarium, Saturday night.
How to make your marriage last? Experts say one way is to …. combine your bank accounts. You'll have a stronger bond, when you make money decisions together.