Your Local Look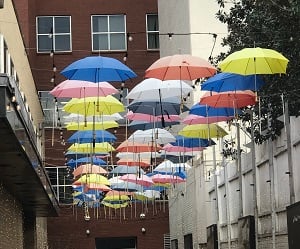 Every post office in Tennessee will hold a Job Fair this Tuesday Jan. 24th, from 10am until 1pm, so make copies of your resume! Stop by and talk with management about working for the post office, Tuesday.
   The Chattanooga Red Wolves have finalized their 2023 soccer schedule. Their first home game will be March 25th at C.H.I. Memorial Stadium in East Ridge. Get season tickets now at ChattanoogaRedWolves-sc.com…
   The East Ridge Animal Shelter is still offering free adoptions, because they are at capacity. The East Ridge Animal Shelter is located on Yale Street just off of Spring Creek Road. Call them at (423) 664-0271.
   "Ice On The Landing" will wrap up another ice skating season with the annual "Skillet Curling Championship". It will be January 28th and 29th at the Choo Choo, from 10 until 4, on both of those days. It is absolutely free to watch, as contestants "Curl", using Lodge Cast Iron Skillets. Please bring a canned good item for the Food Bank ..
   The Lego Expo is coming to the Chattanooga Trade Center January 28th and 29th. Millions of legos will be used to create lego masterpieces.