Your Local Look
Vote For Local Lakes; The Vietnam "Run For The Wall"; and more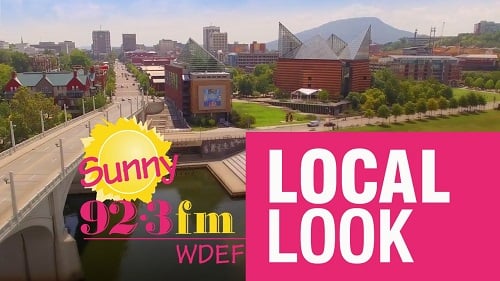 There are 2 lakes in our area that you can vote for, on the U.S.A. Today "Reader's Choice List".. Online, visit 10Best.com, and on the left you will click on "Best Lake For Swimming". Norris Lake in Tennessee, and Lake Conasauga in Georgia, are both in the running in the Top 20. You can vote once per day, over the next 2 weeks, at 10Best.com
"Nightfall" begins its 36th season on May 26th. You'll enjoy FREE live music in Miller Plaza, every Friday night at 7, through Labor Day weekend. Thanks to "Chattanooga Presents" for putting together these free shows, for 36 summers in downtown Chattanooga.
   The "Run For The Wall" is an annual motorcycle ride across America, honoring those whose names are on The Vietnam Wall, also to remember those killed in action, and to help veterans as well. The "33rd Annual Run For The Wall" will be coming through Chattanooga on May 24th, and all of those motorcycle riders will be stopping at White Lightning Harley Davidson on Lee Highway. You can volunteer for the Tennessee portion of the event by visitng online RFTW.us (which stands for Run For The Wall dot United States) (fyi)
"Movies In A Park" will be held Friday May 19th in Miller Park. It's with the Chattanooga Parks and Outdoors Department, and they will show a free family movie on the 19th, downtown. The movie will be R-E-S-P-E-C-T starring Jennifer Hudson. The fun starts at 6pm on May 19th, with games and more, so bring a blanket and a chair … and the family! The movie starts at dark. And it's free.