Your Local Look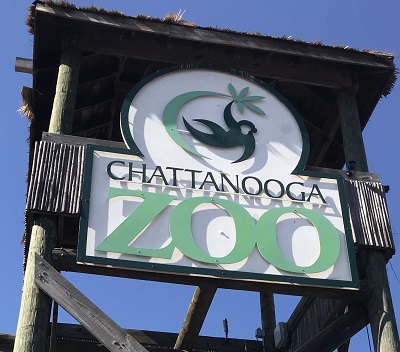 The "Remote Area Medical", which is known as "RAM", and is a non-profit provider of free medical clinics, needs volunteers. RAM will bring FREE dental, vision, and medical care to East Ridge in early September, at Camp Jordan. If you would like to volunteer with the RAM Team, call (865) 579-1530, or online visit RAMusa.org
   The Chattanooga Zoo will host "Q And Brew" on July 15th at 6pm. It's a big fund-raiser for the zoo, and will feature Bar-B-Q, live music, and all of the zoo's furry and feathered friends! There is no dress code, and the entire family will have a blast. Tickets usually sell out, so visit ChattZoo.org today.
   The Salvation Army needs your help with their "Beat The Heat Program". The hottest part of the Summer is still to come, and some of our neighbors don't have air conditioning! At least 100 fans are needed, or the money to purchase box fans at a discount. Drop a new fan, a hand-held fan, or ice packs, to 822 McCallie Avenue during business hours, or online go to CSarmy.org and click "donate". CS stands for Chattanooga Salvation Army. That's CSarmy.org
   The Tennessee River Gorge Trust will host a public tour of the new Aetna Mountain Trails. Come enjoy the program and the tour on Wednesday June 28th at 5:30pm. It's a free tour for all; meet at the Trail Head Parking Lot at 2924 River Gorge Drive, and wear comfortable walking shoes!
   The Master Gardeners of Hamilton County will hold their annual Garden Tour, this Saturday and Sunday June 24th and 25th. You'll tour 7 spectacular gardens in Brainerd and East Brainerd, for $20 per person. Online you can register at MGHC.org (which stands for Master Gardeners Hamilton County)
   Don't miss "Tunes On The Tracks", featuring performances by local talent, on Wednesday June 28th. It starts at 6pm at The Train at Imagination Station. It's free music, so bring the family and a lawn chair.