Your Local Looks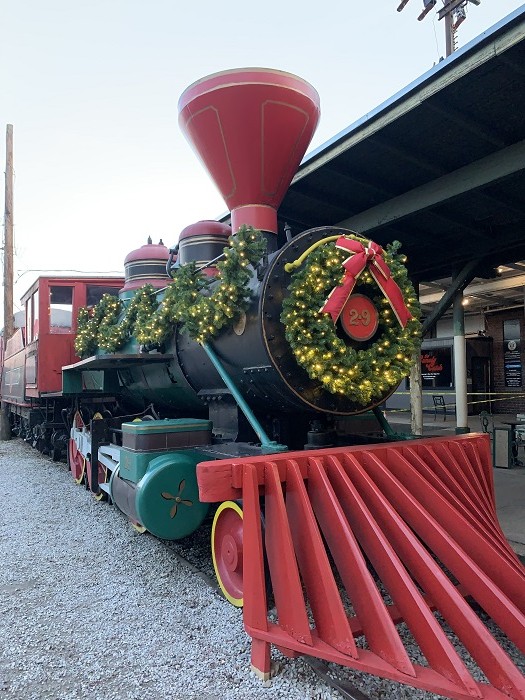 The Chattanooga Market is now INDOORS, Saturdays AND Sundays at the Trade Center. Stay cozy and warm as you shop 200 local vendors, from 10 until 4 each day. And admission is still free, at The Market.
    "Main x 24" is all day this Saturday December 3rd, with shops staying open all day, a pancake breakfast at the Fire Hall, a Chili Championship, a parade at 10:30am, and much more. All along Main Street on the Southside, this Saturday the 3rd. 
    The "Asian Lantern Festival" is at the Chattanooga Zoo this Sunday night, December 4th, at 6:30pm. There is an extra fee to enjoy the dozens of Illuminated Lanterns and interactive displays, to celebrate traditional Asian festivals. Sunday night at the zoo.
    Santa is at Northgate Mall until Christmas Eve. Your visit is free, and you can purchase photo packages. Through Christmas Eve at Northgate.
    Become a Big Brother or a Big Sister today. Just a few hours a MONTH can make a huge difference in the life of an area boy or girl under the age of 14. Spend time with a young person! Visit the website BBBSchatt.org – that stands for Big Brothers Big Sisters.  BBBSchatt.org
   The Soddy Daisy Christmas Parade is this Sunday Dec. 4th starting at 2:00, on Dayton Pike and Seqouyah Access Road. Floats, dancers, marching bands & more will be featured Sunday at 2:00
    The Community Kitchen, which is now known as The Chatt Foundation, needs volunteers. If you would like to put meals together and get that food TO those who need it, or if you can help with their Clothing Program, or in their Welcoming Center, they need you. Visit ChattFoundation.org and click "get involved".