Your Local Looks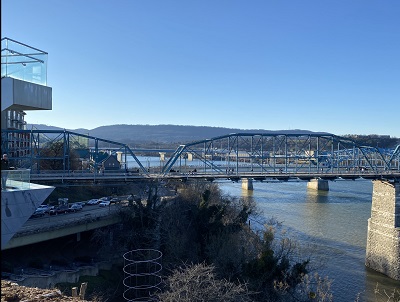 You can vote early through Thursday April 28th, for the May 3rd election. Vote at the Election Commission Office; the Hixson Community Center; The Brainerd Rec Center; Collegedale City Hall; or The Soddy Daisy Community Center. Again, Early Voting ends Thursday April 28th.
The Kidney Foundation Of Greater Chattanooga says "Thank You"! Taste of Chattanooga is SOLD OUT. Your dollars will help dialysis and transplant patients right here in the Tennessee Valley. This SOLD OUT event is Thursday April 28th
The Chattanooga Air Pollution Control Bureau reminds you that if you want to burn any brush or leaves or vegetation, after April 30th, you'll need a permit. Burn restrictions begin May 1st for the hot and humid weather season ahead. Contact the local bureau for all the details. Online it's APCB.org, which stands for Air Pollution Control Bureau
The Better Business Bureau will host a free shredding event, this Saturday April 23rd from 9am until 11:30am, at the Coca Cola Bottling Company on Shepherd Road, off Highway 153. Bring all those old tax documents and credit card statements that contain your personal information – each person can have up to 3 bags or regular-sized boxes full. They will also shred your hard drives and laptops and unwanted prescription drugs. It's all free, Saturday morning, with the Better Business Bureau.
The Chattanooga Public Library recently came in 3rd Place at the International Marketing Awards Ceremony. In this world-wide competition, only TWO from the United States made it in the Top 10 – including Chattanooga! Our local library's award-winning campaign was called "Here We GROW". Congrats.