Your Local Looks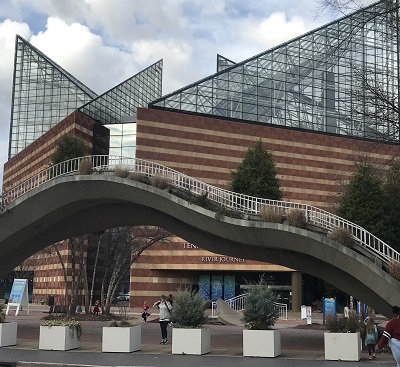 The Sunflower Festival at Copper Creek Farm in Calhoun, Georgia is open through July 23rd, with sunflowers for the pickin' !! Plus hayrides, a kid's zip line, a watermelon cannon, and so much more. Their website is CopperCreekFarm.com
The next "Throwback Thursday" at the Hunter Museum will be Thursday July 7th. You and the entire family will enjoy free admission to the permanent collection at the Hunter, from 4 til 8pm. Thursday the 7th.
The Humane Society is over-capacity during kitten season; dozens or even hundreds of kittens need temporary foster families – or permanent Forever Families. Check their website at HESchatt.org. The Humane Society is open Tuesdays through Saturdays from noon til 5pm. Foster families and forever families can make a difference in the lives of kittens, at the Humane Society.
The state of Tennessee will waive some vehicle registration fees for the next year. This will include the Class A Category, which is motorcycles; and Class B, which is passenger vehicles and motor homes. Though some fees that are earmarked for safety and improvements will still need to be paid, drivers will not be paying some vehicle registration fees when they renew. This is good through June of next year.
The nation's oldest national military park, The Chickamauga Battlefield, attracted about 1 million visitors in the past year. Visitors took tours, learned about the Civil War, even enjoyed picnics and hikes, in record amounts these past 12 months.
The Hamilton County Health Department is no longer offering Covid 19 vaccines on Saturdays. The vaccines will STILL be offered during regular business hours, Mondays through Fridays. Call their Health Hotline for more information, (423) 209-8383.
Tuesday July 5th is the voter registration deadline, so that you can vote in the upcoming August elections. You must be registered to vote, by this Tuesday the 5th.