Your Local Looks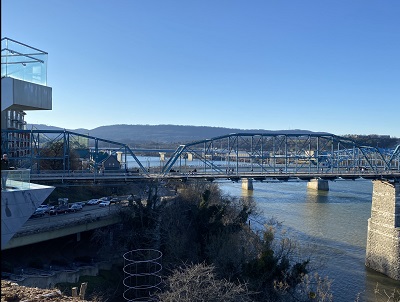 The Hamilton County School System is looking for volunteers on July 30th, to clean up the schools and get the school buildings ready for the new year. Sign up on their website, hcde.org/bettertogether
"Music and Movies In Miller Park" continues this Saturday July 23rd. The free movie at 8:30pm will be "Encanto", but before the movie, you can enjoy games and live music. Bring your own blanket and chair, and coolers are allowed as well. In Miller Park, this Saturday night.
The Humane Society will be taking in a few of the 4,000 beagle dogs (yes 4,000 beagles) that were rescued in Virginia last week. If you and your family would like to make a donation, volunteer, foster, or adopt ANY animal currently in the Humane Society, to make way for these beagles, visit their website. HESchatt.org The Humane Society is open Tuesdays through Saturdays from noon til 5, and your help is needed.
The first-ever "Coolidge Park Fun Day" is this Friday July 22nd, from 10am until 5pm. It is sponsored by Outdoor Chattanooga, and everything is free – rafting, wall climbing, disc golf, and much more. Great family fun, this Friday, in Coolidge Park from 10 til 5.
Chattanooga is the top destination for Americans who are moving INTO Tennessee: Johnson City is the second most popular city to move to, in the Volunteer State; third is Knoxville; fourth is Nashville.