Your Look At Local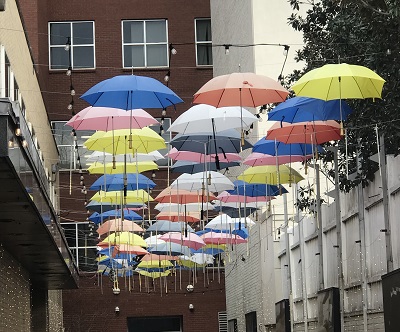 Kids ages 5-11 years old can get a free Covid shot, this Tuesday March 15th, at Middle Valley Elementary School. The hours will be from 4pm until 6pm on Tuesday, and it doesn't matter where the child attends school. An adult must be present, and an appointment is necessary. Call 209-8383 to make that appointment. Again, kids ages 5-11 can get a free Covid shot, Tuesday afternoon at Middle Valley Elementary.
13-seed Chattanooga Mocs will play 4-seed Illinois, this Friday night at 6:50pm in Pittsburgh. And the 3-seed Tennessee Vols will take on the 14-seed Longwood Lancers. That game is Thursday at 2:45pm in Indianapolis. Go Mocs … and Go Vols
Final numbers are in, and The Batman was the #1 movie with $66 million in ticket sales
Chattanooga is #3 on the list of "Best Southern Cities On The Rise", in Southern Living Magazine. The Scenic City has "natural wonders, outdoor adventures, exciting new hotels, and innovative dining" as some of our great features!
The Strawberry Festival is back – in Dayton, Tennessee, in May. Lots to look forward to. Visit TNstrawberryfestival.com for a list of things to do.
Chattanooga native, and very funny man, Leslie Jordan, will host the Riverbend Festival this year! Leslie will be The Grand Marshal and will introduce musical acts onstage. He says he can't wait to buy "Chicken On A Stick"! Tickets are at RiverbendFestival.com