Your Look At Local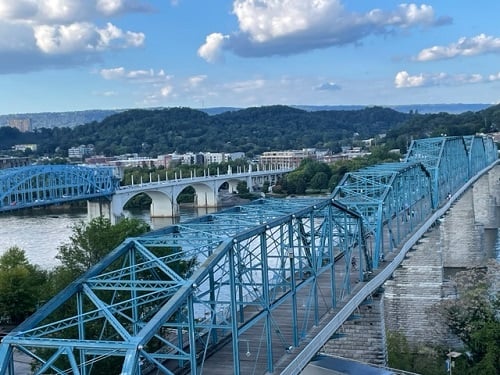 A state and county primary election will be held May 3rd, and you must be registered to vote by April 4th. Early voting will take place April 13th through the 28th. Call the Hamilton County Election Commission at 209-VOTE if you have any questions. That's (423) 209-8683.
This Saturday April 2nd, The Mountain Arts Community Center on Signal Mountain will hold its monthly "Art And Farmer's Market", from 10 until 3.. Enjoy live music, local vendors, food trucks, and even free babysitting for parents. That's this Saturday the 2nd . Visit SignalMACC.org for details… That's SignalMACC.org (for Signal Mountain Arts Community Center).
The Easter Bunny is at Hamilton Place, 7 days a week through Easter weekend, for photos. Reservations are recommended, but not required; walk-ups are welcome if space allows. Visit HamiltonPlace.com for photo package prices, reservations, and more.
The City of East Ridge will celebrate the Grand Opening of its updated Pioneer Frontier Playground, this Saturday April 2nd.. The ceremony will begin at 10am this Saturday, so bring the family and enjoy playing on the new playground, next to the Fire Station on Ringgold Road. The "Splash Pad Water Park" that is being built near the Playground should be ready this Summer.
The "Coker Tire Cruise-In" is this Saturday from 8 until 4 at Camp Jordan. It will feature customized cars, trucks, motorcycles, food trucks, vendors and more. It's rain or shine, this Saturday April 2nd at Camp Jordan, and it is free to get in. Always a big event.
There will be a Vegan and Plant-Based food festival, this Sunday April 3rd, at the Collegedale Commons from 11am until 6pm. It is free, and will feature local vendors, lectures, information, and gardening sessions. In Collegedale this Sunday afternoon