Your Look At Local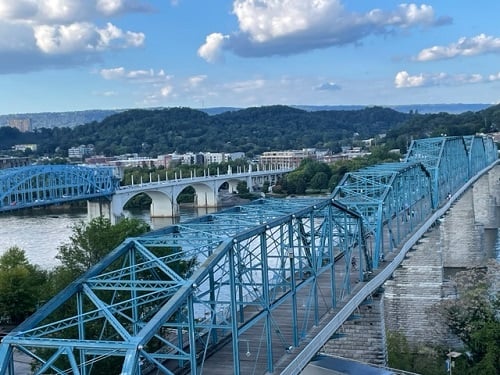 McKamey Animal Center is waiving all adoption fees for the month of July. McKamey has about 100 kittens and older cats that need forever families, as well as dogs and puppies. No adoption fees this month, for all animals at McKamey. Start with their website for more details, McKameyAnimalCenter.org
The price of a stamp at the post office will be 60 cents, beginning this Monday the 11th. The current price of a stamp is 58 cents. The price goes up next week.
"Paws In The Park" is this Saturday July 9th, to celebrate the opening of a new dog park behind the East Ridge City Hall. Between 10 and 2 this Saturday the 9th, local leaders will be on hand, as well as treats for humans and their pets. In East Ridge on the 9th, behind City Hall.
Don't miss The Peach Festival, this Sunday July 10th at the Chattanooga Market. Peach jellies and breads and salsas and more. Admission is free, at the Market on Sunday.
Nightfall continues this Friday night July 8th, with free concerts in downtown Chattanooga. Nightfall is presented by "Chattanooga Presents", and is held in Miller Plaza every Friday in the Summer. The music starts at 7pm.
"Music And Movies In Miller Park" is back, this Saturday night July 10th. Free music starts at 6pm, downtown, with games and food trucks too. The free outdoor movie at 8:30pm Saturday night will be "Raya and the Last Dragon". Bring your own blanket and chair, and enjoy the night, downtown.