Your Look At Local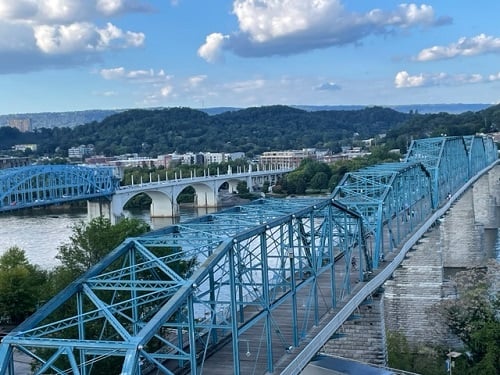 Vote for your favorite Tennessee State Park by this Sunday, April 30th. You pay $1 per vote, and the State Park you vote for gets to keep that money. And there is plenty to do with that money: clean up trails, hire more rangers, help wildlife, and more. Visit TNstateparks.com That's Tnstateparks.com (Right now, Paris Island State Park is #1 with $3,000; Harrison Bay State Park is second at $2,000).

    If you are veteran who owns your own home, and you need some repair work done, the Elks Lodge #91 wants to help. Electrical, plumbing, yard work, and other tasks around the house may qualify you for the Elks Lodge "Home Sweet Home" Grant. Call this number any day after 3pm, and apply: (423) 894-8850. Leave a message if they can't take your call right then. 894-8850.

  The 2023 "Erlanger Believe Bash" this weekend is SOLD OUT !! Your continued support of this annual non-profit celebration goes directly to help the kids at The Children's Hospital At Erlanger! Thank you!

  "Southern Living Magazine" has named three area music festivals as "some of the best in the South" – Bonnaroo was voted the 2nd best festival in the south; Moon River is 5th on the Top 10 list; and Riverbend comes in at #10.

    "Nightfall" begins its 36th season on May 26th. Don't miss these free concerts every Friday night at 7pm, downtown. The entertainment continues until Labor Day weekend, courtesy of "Chattanooga Presents".