Your Quick Local Look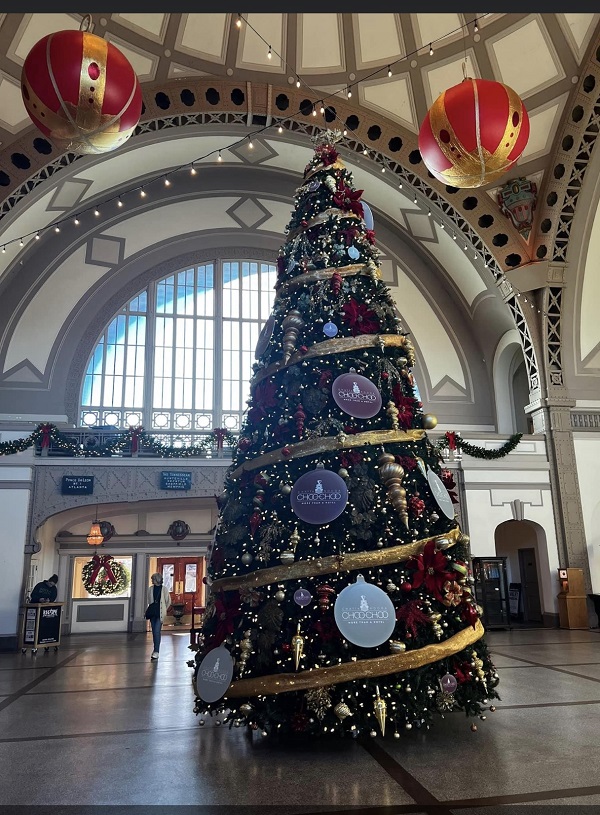 Some families who benefit from your donations at area food banks hope that you keep this in mind: birthday cake mix and icing are always a special treat; tuna and crackers make a great snack; tea and coffee and sugar are rarely donated; consider giving mac and cheese that already HAS the creamy cheese sauce packet in the box; and please choose cans of vegetables that have a pop-top, or include a hand-held can opener in your donation!
Ice On The Landing – which is outdoor ice skating at the Choo Choo – continues through January 30th. Check out their hours and prices on their website – IceOnTheLanding.com
The Red Bank Christmas Parade is Friday December 3rd starting at 6pm in downtown Red Bank; and the Cleveland Christmas Parade is Saturday December 4th starting at 6pm.
"Small Business Saturday" is Saturday November 27th.. Local, smaller stores hope that you will shop THEIR businesses, because they depend on Christmas dollars to stay open all year round. "Small Business Saturday" is Saturday November 27th.
The Children's Hospital At Erlanger will start collecting miniature Christmas trees pretty soon, and we will have more details on this in the coming days. Erlanger Hospital will use those tiny trees to put in the rooms of their young patients.
Already looking ahead to Christmas? The average family will spend $988 !!