A Local Look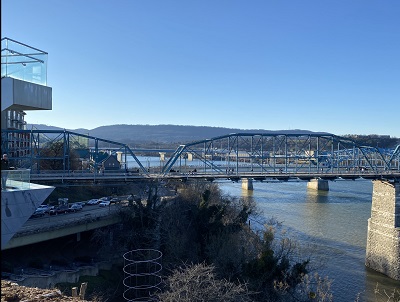 About to take a big test, or you've just been called in to the boss' office? Eat an orange! Experts say eating an orange helps you to recall facts, AND helps to reduce stress levels.
June 4th is "National Trails Day" and Tennessee State Parks are offering free hiking with Park Rangers. Celebrate 85 years of Tennessee State Parks AND have a great time with the family. Visit TNstateparks.com and click "activities and events", to find out about free hiking in a State Park close by, on June 4th.
Don't miss The Honeybee Festival, on The Square in Lafayette on June 4th. The Festival celebrates honeybees, with arts and crafts, live music, lots of good food, a Kids Zone, and much more. It's free all day, June 4th, The Honeybee Festival in Lafayette, Georgia
Nightfall begins May 27th and it's still FREE! Nightfall is a concert series held every Friday night at 7, in Miller Plaza, downtown. The opening act at 7 is followed by the headliner at 8; in addition to the music, this year's Nightfall will include a Video Game Bus, vintage clothing outlets, lawn games, and classic car displays on selected nights.
Singer James Rogers will present a FREE concert at the Colonnade off Battlefield Parkway, on June 18th, which will be 50 years to the day that he first started singing. The free show will be a thank you to his fans; call the Colonnade to reserve your free ticket: (706) 935-9000.
This is National Police Week, recognizing law enforcement officers who have lost their lives in the line of duty. National Police Week is through this Saturday May 21st.
Ironman 70.3 will be here in Chattanooga next Sunday May 22nd. Hundreds, or even thousands, of athletes will swim 1.4 miles in the Tennessee River; bike 56 miles into North Georgia; and then a 13-mile run goes through downtown. Line the streets and welcome the athletes, Sunday May 22nd.