Four Things to Look Forward to in August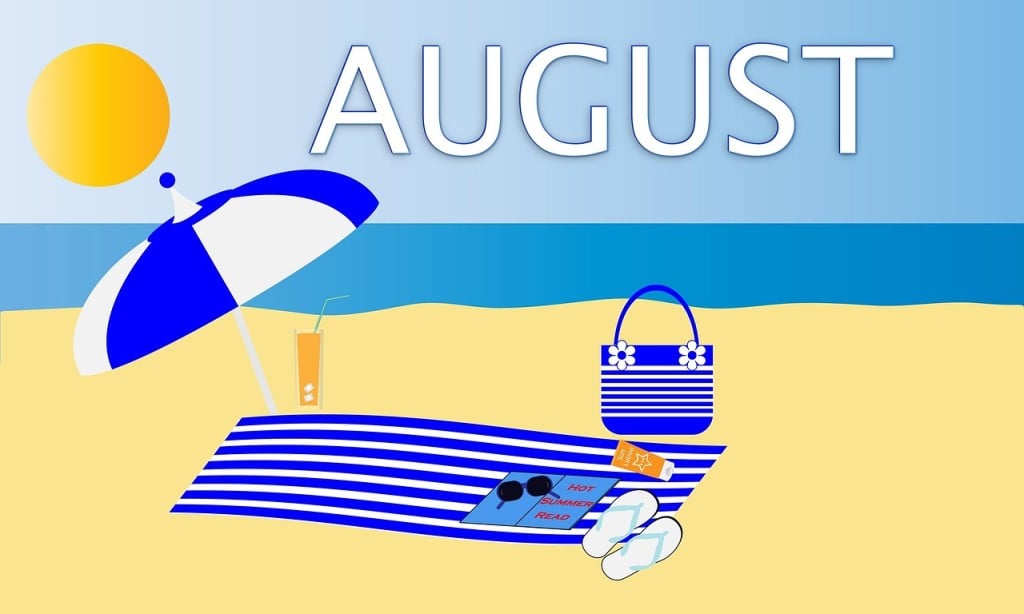 Here are a few things to look forward to in August . . .
1. On TV: The first "Beavis and Butt-Head" episodes in a decade hit Paramount+ this week . . . Amazon's "A League of Their Own" series lands on the 12th . . . the Marvel series "She-Hulk: Attorney at Law" arrives the 17th . . . and the new "Game of Thrones" spinoff "House of the Dragon" starts the 21st.
2. In movies: "Bullet Train" with Brad Pitt and Sandra Bullock opens this Friday, and Idris Elba has two new movies this month: "Beast" on August 19th, and George Miller's "Three Thousand Years of Longing" on the 31st.
3. In sports: The NFL preseason gets started this Thursday with the Jaguars and Raiders on NBC. And the U.S. Open of Tennis gets started August 29th.
4. And finally, the holidays: It's National Back to School Month, which a lot of parents have been looking forward to ALL summer. Here are a few more . . .
Wednesday is National Grab Some Nuts Day . . . Friday is International Beer Day . . . the 11th is Hip-Hop Day . . . the 12th is Vinyl Record Day . . . the 13th is Lefthanders Day . . . the 16th is National Rum Day . . . and the 20th is National RADIO Day.
Originally posted on August 1st, 2022