Black Sabbath Prepping Super Deluxe Version Of 'Live Evil'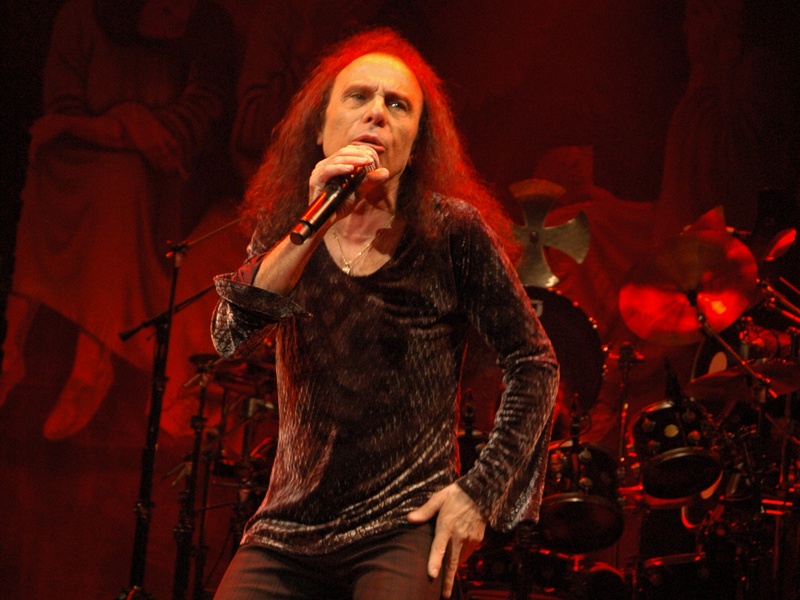 Set for release on June 2nd is the 40th anniversary super deluxe edition of Black Sabbath's first official concert collection, Live Evil. The new version has been expanded to four CD's and features two versions of the legendary live set — a newly remastered version by Andy Pearce along with a new mix created from the original analog multi-tracks by longtime band associate Wyn Davis.
The physical versions also come with illustrated hardback books that include new liner notes and replicas of the concert book and poster from the Mob Rules tour, which featured Ronnie James Dio on vocals, Tony Iommi on guitar, Geezer Butler on bass, Vinny Appice on drums, with Geoff Nicholls supplying keyboards.
According to press release for the new Live Evil expanded set, "The recordings capture the ferocious chemistry and dark magic that defined this incarnation of Black Sabbath with thrilling live versions of recent tracks like 'Neon Knights,' 'The Sign Of The Southern Cross,' 'Voodoo,' 'Children Of The Sea.' The album also honored the band's original lineup with Dio-led versions of Sabbath classics like 'Paranoid,' 'War Pigs,' 'Iron Man,' and 'N.I.B.'"
Guns N' Roses guitarist Slash told us a while back that the late, great Ronnie James Dio was a voice that immediately captivated and inspired him: "He's just somebody I was influenced by. I played all the Rainbow stuff, I played the Dio stuff, the Sabbath stuff when I was in, y'know, high school. I don't think that it's really set in what a, y'know, huge figure in rock n' roll we lost, y'know. Really major. Probably one of the most influential heavy metal singers of all time."