James and Kim's Weekend Bright Spots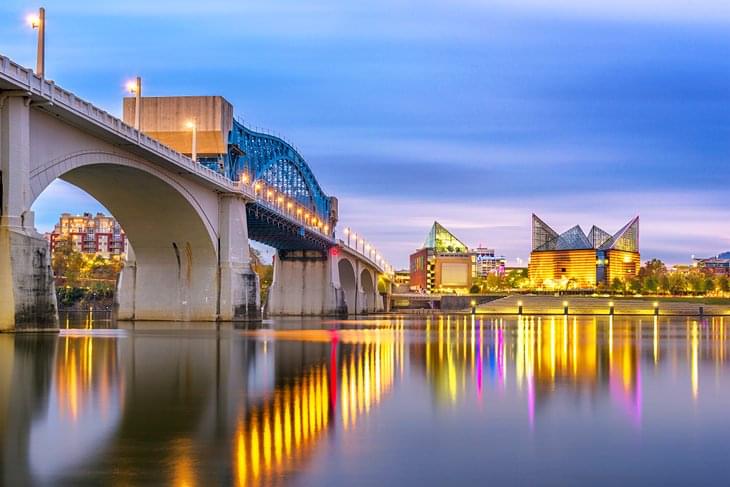 Boo In The Zoo
The Chattanooga Zoo's Boo in the Zoo event will feature timed ticket entries for safety, a costume contest, scavenger hunt, candy stations, and more. ,Oct. 16 + Sat., Oct. 17 4-8 p.m. 301 N Holtzclaw Ave. $10-$15
Rising Fawn Gardens
Sat., Oct. 24 from 10 a.m.-2 p.m you can explore the trails and visit the gardens. There will also be a schedule of fun activities, including a mushroom tasting + hayrides. The fall farm day is free and visitors are encouraged to bring a picnic and spend the day exploring the grounds
Explore our Parks and take in the fall foliage
Enterprise South Nature Park: enjoy this 1,300-acre park right off Interstate 75 is a great stop for travelers seeking scenic views and walking trails. A popular spot for mountain biking, there is a wide variety of ways to view the colors of fall.
Prentice Cooper is just 10 miles west of Chattanooga, Prentice Cooper provides 24,686 acres of various hiking trails, mountain views, and off-road driving trails — several different ways to appreciate the fall colors. Source: Nooga.com
2020 Black Bear Festival
The 14th Annual Black Bear Festival will take place October 17 from 10 AM – 6 PM and October 18 from 10 AM – 5 PM at Old Murray County Recreation Department, 745 W. Chestnut Street. Admission is $3 per person, with children 6 & under being FREE.
Chattanooga Market Days
Enjoy the River Market on Saturday and the Collegedale and Chattanooga Market on Sunday