Local Looks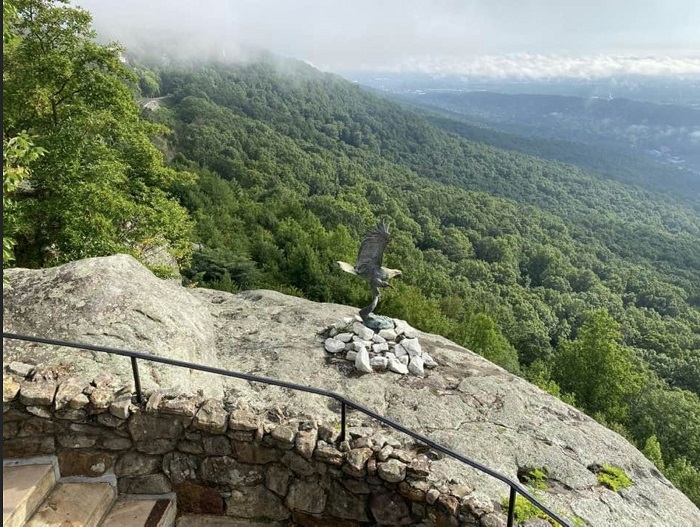 The Food Tax Holiday continues through the end of this month in Tennessee. We don't pay sales tax on groceries, but the tax-free holiday does not include alcohol, tobacco, or items in vending machines. It might be a good time to stock up on frozen foods and canned goods too.
The U.T.C. Football Mocs will host Wofford on September 3rd.. It's the first game of the new season. Tickets are on sale at GoMocs.com
Don't miss the "Splash Summer Arts Festival", Saturday August 20th in Miller Park, downtown. The day will be fun for the entire family, with live music, crafts, art projects, vendors, and more. It's a free family festival, from 10 until 3 on August 20th in Chattanooga's Miller Park.
Registration for the Komen Breast Cancer "More Than Pink Walk" is now open. The Walk will be in-person this year, on October 1st at Hamilton Place Mall. Get a team together, or walk solo, to raise money. Register now at Komen.org/ChattanoogaWalk
E.T. The Movie is still being shown at The IMAX Theatre downtown, through this Thursday August 18th. The showing celebrates the 40th anniversary of the release of E.T. in theatres.. Visit TNaqua.org for tickets and info.
The White Oak Bicycle Cooperative needs bicycles. They fix up old bikes and give them to kids who don't have a bike. The Cooperative will host a Donation Drive, this Saturday August 20th from noon until 6pm.. Bring a gently-used kids bike to 2122 Dayton Boulevard this Saturday, and that bike will be fixed up and given away. That's 2122 Dayton Boulevard, this Saturday afternoon.
More Americans are moving INTO Chattanooga than into any other Tennessee city. Johnson City is 2nd, Knoxville is 3rd, Nashville is 4th.