Local Looks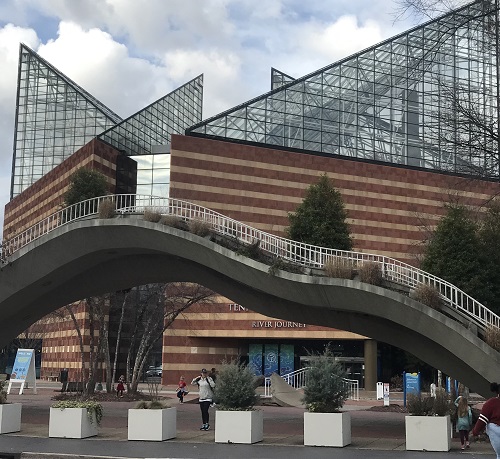 This coming Monday Sept. 11th, there will be a parade to honor Chattanooga's newest Medal Of Honor recipient, Army Captain Larry Taylor. The parade will begin at 11:30 on Monday morning in front of the Read House, and will go up Market Street to the Medal Of Honor Museum. There will be a helicopter flyover, bands, color guards, veterans groups, and more. You're invited to line the streets, Monday morning.
   Cloudland Canyon will offer ranger-led tours this Saturday and Sunday. For about 2 hours, you will crawl in mud, get up close to creatures, and do a little bit of climbing. You've got to register by phone with the Park Ranger Office at (706) 657-4050. For info, visit GAstateparks.org

   College students and faculty will enjoy ½ price tickets to the Tennessee Aquarium during "College Days". The discount will be from Sept. 10th through Sept. 29th, and will also include ½ price tickets to the IMAX. Show your college I.D., or your pay stub if you are faculty.

   The free 2-day "RAM Health Care Clinic" is this Saturday and Sunday, the 9th and 10th, at Camp Jordan. The "Remote Area Medical" services are first-come, first-served for dental, vision, and overall health testing, and begin at 6am each morning this weekend.

   You are invited to  the "Stringers Branch Clean-Up" on September 16th, beginning at 10am. Meet at 3601 Dayton Boulevard, where you will be given clean-up supplies and will be put into groups. That's Sept. 16th; wear long sleeves and closed shoes, for safety.

   The Ronald McDonald House "Run 4 Kids" is September 23rd at Chattanooga State. Choose the 5K or the 1-mile. Register today at RMHchattanooga.com and click "events"   (RMH stands for ronald mcdonald house).