The Ten Best Cereals If You Need to Go Number Two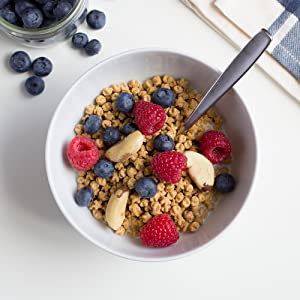 "Huffington Post" has an article called "The Number One Cereal for Going Number TWO."   But they didn't actually name a number one.
They came up with a list of the ten best, high-fiber cereals to buy.  Here they are in no particular order . .
1.  Barbara's Multigrain Puffins.
2.  Bob's Red Mill Organic Oat Bran.
3.  Cheerios.  Definitely the most mainstream cereal on the list.
4.  Ezekiel's Sprouted Flourless Flakes.
5.  Fiber One.
6.  Forager Organic Grain-Free O's.
7.  Kellogg's All-Bran Buds.
8.  Cranberry Almond Kind Cereal.  From the same company that makes Kind bars.
9.  Nature's Path Flax Plus Multibran Flakes.
10.  A real cereal called "Poop Like a Champion."  Amazon has it.