Wet Nose Wednesday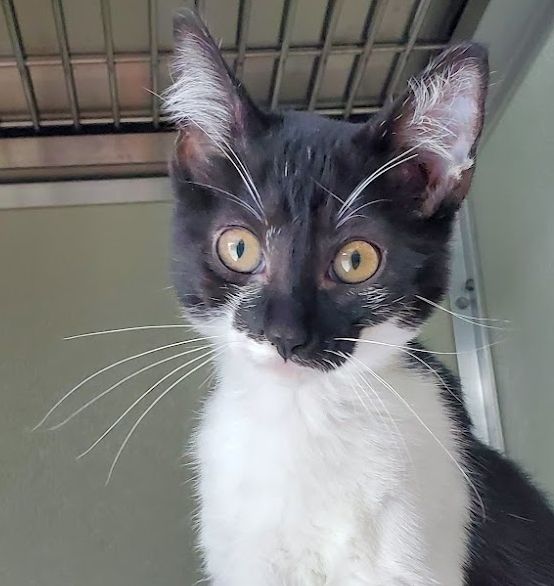 Bristol 27788
Bristol is such a sweet little kitten. She is only 9 weeks old and can't wait for her forever family to adopt her. Bristol likes being petted, held, and snuggled, so she's purrfect for someone who enjoys a more outgoing cat. Bristol is also quite playful and wants to pounce on anything that catches her attention. Watching her hop around and chase toys is so fun and will brighten even your gloomiest days. Don't miss your chance to adopt this sweetheart!
Ocean 27544 & Orion 27545
Ocean and Orion are a pair of super sweet and loving mixed bully breed siblings. They are a little over four years old and have been together their whole lives. They would like to be adopted together, so if you have room for two cuddly canines, come check them out. Both are energetic and playful. Ocean is more outgoing and playful, while Orion is a little shyer and calm. They absolutely love getting out to the play yard to romp and chase each other then take a little dip in the doggy pool. You won't be able to resist their cute, chubby faces, so make your appointment to meet them today.